Global Translation Services Delivered Locally
Translation & Localisation with Flying Colours
Translation & Localization Services In Over 200 Languages

TRANSLATION
Our translation service ensure accuracy and cultural relevance for companies and  individuals alike.

Delivering holistic services, including business, finance, IT/ERP, legal, pharmaceutical, and marketing communication.
TRANSLATION
Your business's essential content is in safe hands. We meticulously translate and adapt them, ensuring they maintain their integrity and resonate with the intended audience.

LOCALIZATION
At VEQTA Translation, we don't just translate; we localize.
From document translation to software, e-Learning modules, and multimedia voiceovers, we ensure your content resonates globally.
LOCALIZATION
Embrace our comprehensive approach for a truly native user experience across platforms.
Choose VEQTA, your bridge to global success.

VOICEOVER
At VEQTA Translation, voiceover dubbing is more than just speech—it's about authenticity. Harness the power of our native speaking voice talents to ensure your content speaks directly to the heart of your audience. Transform your multimedia into a globally resonant experience with VEQTA.
VOICEOVER
At VEQTA Translation, our voiceover dubbing isn't just about clarity—it's about capturing essence and emotion. Leveraging the expertise of our native speaking voice talents, each word is meticulously recorded in a state-of-the-art studio, ensuring unmatched audio fidelity and  post audio engineered files ready for end use. With VEQTA, breathe life into your multimedia and captivate global audiences.
knowledge based translation services
 At VEQTA Translation, accuracy and authenticity are paramount. That's why we collaborate closely with Subject Matter Experts (SMEs)—industry professionals deeply rooted in their respective fields. These SMEs provide invaluable insights and industry-specific terminology, ensuring that our localized content is accurate and suitable for respective industry field.. With the expertise of SMEs at our disposal, VEQTA guarantees translations that resonate professionally and authentically in most major sectors.
At VEQTA Translation, we've streamlined a clear "Translation Pathway" to ensure seamless localization outcomes. Initially, VEQTA assists in scoping out your precise translation and localization requirements. To guarantee a smooth journey, you'll be paired with a dedicated project manager, serving as your single point of contact. They'll guide and assist you from the project's inception to its successful completion, ensuring clarity and consistency throughout the entire life cycle.
SCOPE & CONSULTATION
Begin with VEQTA's expert team helping you identify and outline your precise translation and localization requirements.
DEDICATED PROJECT MANAGEMENT
Be paired with a dedicated localization iproject manager, your one-stop point of contact, ensuring seamless communication and guidance.
EXPERT TRANSLATION
Rely on our experienced linguists and Subject Matter Experts to ensure translations are not only linguistically accurate but also contextually and culturally relevant. All text are translated as a full TEP service (Translation, Editing and Proofreading) by human experienced translators and editors.
REVIEW & LOCALIZATION
Undergo a rigorous quality QA check, with refinements made as necessary, or Desktop Publishing, culminating in a polished, professional translation ready for global audiences. After delivery to the client, VEQTAs team remain fully available.
trusted by the worlds leading brands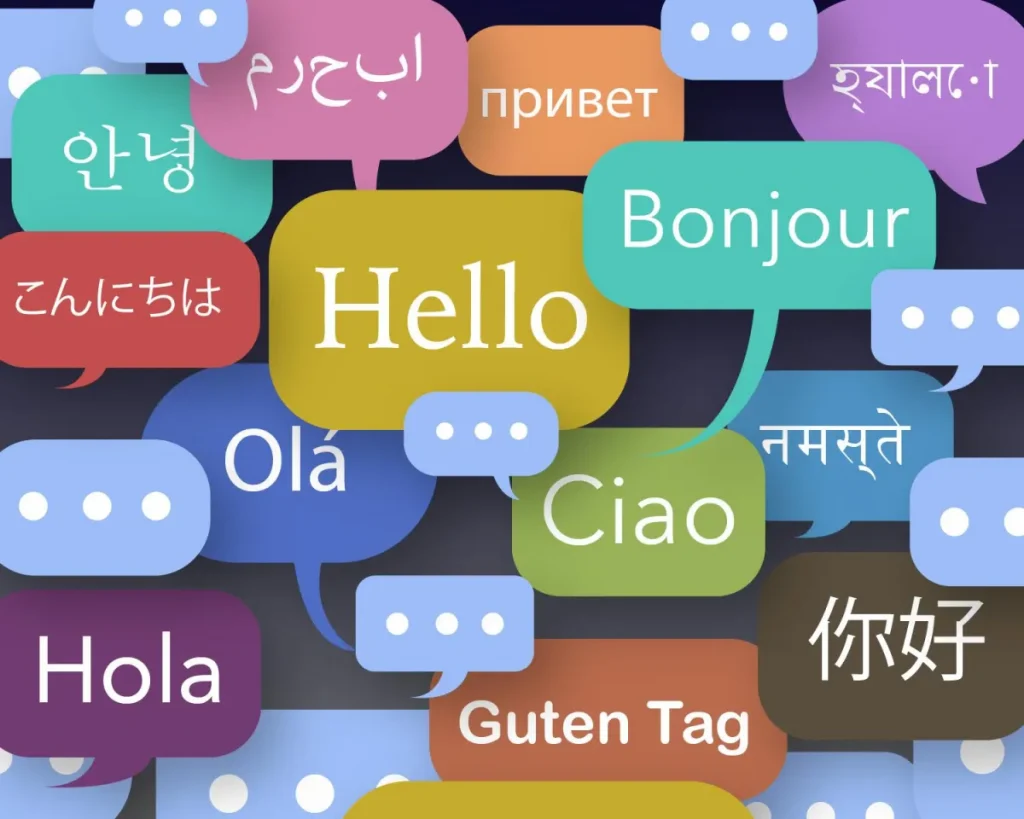 VEQTA Translations – translation in Malaysia, is staffed by straightforward, top-notch professionals that aim to make our clients' life easier. VEQTA has thousands of linguists delivering translation in many different languages.
We are great at the core of our business – translation! We adapt our clients' business, technical and legal copy to other countries. We use full time professional career translators, subject matter experts (SME) and copy editors with outstanding language ability who can bring consistency to each job as well as perform specialized research to ensure the use of correct terminology in a foreign language.
translation services built for purpose
turn-key translation solutions for business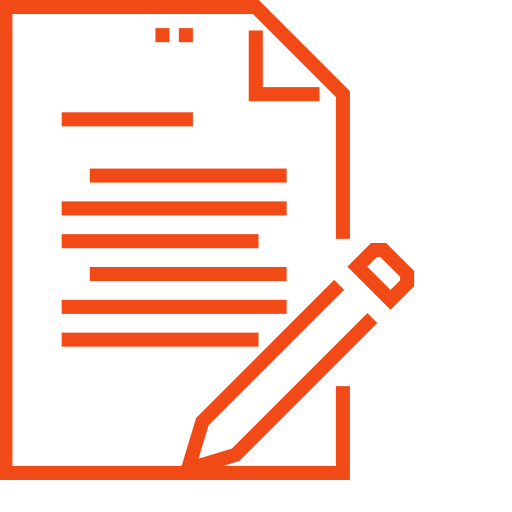 DOCUMENTATION
At the heart of any business lies its foundational documents. VEQTA Translation delves deep into the nuances of a cross-spectrum of industries, ensuring that whether it's legal, medical, or technical content, your documentation remains both accurate and authentic.  
DOCUMENTATION
With our team's expertise, your business operations can easily transcend borders. Every term, every phrase is treated with the seriousness it deserves, making your business universally understood. Our meticulous process ensures that no detail is overlooked.

MARKETING CONTENT
Crafting engaging marketing content is an art, one that transcends mere language. Our team not only translates but also imbues your content with the cultural nuance needed to capture foreign markets.  
MARKETING CONTENT
 Captivating a global audience requires more than just literal translation; it demands a deep understanding of cultural intricacies. Marketing is about connection, and with VEQTA, your brand's voice will resonate globally, leaving a lasting impact.

SOFTWARE
 In the age of digitization, cloud-based software and SAAS platforms are ubiquitous. VEQTA ensures your software speaks every user's language, providing translations that are both functionally apt and user-friendly. As the digital ecosystem expands, we understand the need for software that feels intuitive across different languages
SOFTWARE
Our experts ensure that every interface, button, and prompt feels native, enhancing user experience across borders.

GAMES
Dive into the expansive universe of RPG and MMORPG with VEQTA's gaming translation solutions. In the dynamic world of gaming, where narratives evolve and gameplay is key, our translators maintain the thrill of the game.
GAMES
Every quest, character, and narrative arc is translated with precision, ensuring gamers are fully immersed, irrespective of their linguistic background. Let your game's story be told universally, capturing the hearts of players worldwide. 

WEB & E-COMMERCE
 The digital marketplace is vast and varied. With VEQTA, ensure your e-commerce platform is accessible and inviting to all, regardless of language. 
WEB & E-COMMERCE
The e-commerce space is fiercely competitive, and with our expertise, your platform can truly stand out. From product descriptions to user reviews, we make certain every word aids in converting a global visitor into a loyal customer.

eLEARNING
The future of education is digital and without boundaries, and with eLearning authoring tools like Storyline Articulate and Lectora, VEQTA's eLearning localization and SCORM compliant solutions is right beside you.
eLEARNING
With the rise of online education, it's crucial that content speaks to a diverse learner base. We specialize in localizing eLearning content, ensuring every module, quiz, and interactive session is culturally and linguistically tailored, fostering optimal learning across geographies.

VIDEOS
Visual storytelling has the power to move masses. VEQTA takes your videos to the next level with professional subtitling and On-Screen Text Graphic localization. 
VIDEOS
As audiences worldwide consume content, your videos should not be restricted by language barriers. Whether it's a corporate presentation or an emotive film, our translations ensure your message is both seen and felt universally.

MOBILE APPS
Mobile app markets are saturated, but with our specialized localization, your app becomes a beacon for global users. With our translation services, your mobile application becomes globally user-friendly, with every function, resonating with users from all linguistic backgrounds.
MOBILE APPS
Dive into global app markets with confidence, and watch your user base grow!
We understand the challenges our customers face within and across these industries. We provide practical, pragmatic and powerful solutions for addressing those challenges.

These CASE STUDIES show those solutions in action…
Cryptocurrencies: XERA Translation Case Study
Cryptocurrencies: XERA Translation Case Study
VEQTA was approached to provide translation for a blockchain joint project launched by Xera Ltd & Eplus Ltd. The platform is named Blockchain Lottery Games (BCLG) and is the first patented lottery platform on the web.
RIMBA Research
Our client was launching a research project deep in the jungle of Peninsular Malaysia in the fight conserve wildlife of endangered species. Field material from English to Indonesian was needed & VEQTA is immensely proud to help and continue to support such a noble and meaningful cause with the best way we know how – translation!
Nation-Building in Singapore
Nation-Building in Singapore
VEQTA is proudly translating community information for Citizens' Consultative Committees in the South West Community Development Council.
Formis Network Services
Formis needed a full localization solution from VEQTA with English to Bahasa Translation. 
CERiA
VEQTA translated journal articles, research founding in the field of epidemiology, research and Health English to Malay.
Tiger Balm
Tiger Balm needed its financial audit reports and financial documents translated and VEQTA Translations were pleased to translate it from Bahasa Malay into English.
Sinotrans
Translation of Marketing material for Sinotrans Malay Branch
Reebonz
The project required us to consider the clients existing legacy translation as well as picking up the work on Yappn, the client's preferred platform for translation management.
Kantar TNS global
Kantar approached VEQTA in need of help with localization and translation of  a market research investigation. The company was in the process of conducting research across Thailand, Malaysia Indonesia and China to understand feeding habits among babies, toddlers and kids below 6 years old.
ELS Malaysia
ELS approached VEQTA with a request for full localization and website translation of their online material to better  convey their information to their target audience.
COWAY
Translation of Product Description Sheets from Korean to English
AHI Roofing
Fletcher Building Roof was incorporated in 1957 and is the creator of the world's foremost metal roof tile systems. Fletcher Building Roof systems has been perfected over the past five decades using leading edge technology and is today available in over 120 countries worldwide.
Himalaya Herbals
Our translation team are proudly translating for Himalaya Herbals, a leading brand in health care, personal Care & baby care products.
University of Malaysia
English to Japanese with verification back-translation to Japanese to English. English to Bahasa Malay with verification back-translation Bahasa Malay to English
Xerox
Product Installation Guide for Fuji Xerox Online Support and Digital Commercial Printers.
China Vanke
China Vanke approach VEQTA in need of a reliable high-quality translation that would accurately convey their key messages of presentation material pertaining to real-estate and property development.
Samsung
Translation in excess of 100,000 words in multiple language pairs
The Samitivej Hospital Group
The Samitivej Hospital Group
The Samitivej Hospital Group initially approached VEQTA Translations for translation of series of informative booklets aimed towards its Indonesian speaking patients.
Marriott
VEQTA Translations supported Marriott via its subsidiary Starwood Hotels and Resorts in Malaysia and several of its managed resorts such as Le Meridien and Sheraton.
Panasonic
Translation English to Bahasa Malay of Handbooks, Documents and Guidelines.
Prudential
VEQTA translated marketing material and Public Relations events activities for a diverse range of material compromising of schedules, media releases, word documents, invitations, itineraries investment planning documentation.
Penang Global Tourism
VEQTA was approached by PGT to work with Penang Centre of Medical Tourism in the State of Penang on localization projects for both private healthcare institutions and public hospitals offer a wide spectrum of healthcare services.
Maldives Tourism
Official Accommodation Guide Marketing materials. Destination Maldives Guide is a magazine targeted to tourists and other foreigners that contains information regarding the Maldives.
Les Mills
Les Mills Malaysia approach VEQTA with a need for translation of their website content into 3 languages.
Kaspersky
Translation of around 80,000 words. Webpages, Product and Services Catalogues, Email Distrubution Lists (EDMs), Translation, Desktop Publishing, Website Localization
Fuijtsu
VEQTA has extensive experience in localizing client's customized business processes and workflows within the organization.
Fresenius Medical Care
Translation Language Pair: German to English English to Simplified Chinese (Mandarin) Volume: 90 pages
FinFisher
Translation of product and service material requiring highly technical expertise pertaining to cybersercurity, Computer access control, spyware, cyber intelligence and forrensics and I.T security systems.
Hotel Equatorial
Translation for Hotel Equatorial Ho Chi Minh City. Translation English to Simplified Chinese (Mandarin)
DANONE
Translation of company material and product related information. English to Malay & Malay to English.
CapitaLand
CapitaLand approached VEQTA with a number of business letters, correspondence and proposals requiring a fast and professional translation done by a senior linguist with superb business translation skills.
Allianz
VEQTA was approached by AWP Services and Mondial Assistance for translation into Bahasa Malay on the group's product and service material.
Air Asia
VEQTA was recruited as a sub-contractor as a language consultant and appointed translator.

Quotation
Proposal of VEQTA services issued.

Approval
Client assessment and acceptance.

Translation
Translation, Editing and Proofreading.

Delivery
Delivery via email or download link.

Post Mortem
Review, edit and quality assurance.
Frequently Asked Questions
We've collected our answers to the most common questions about translation and interpreting services.